My Growing Love
by Maria Cazarez
(Fontana, CA , USA)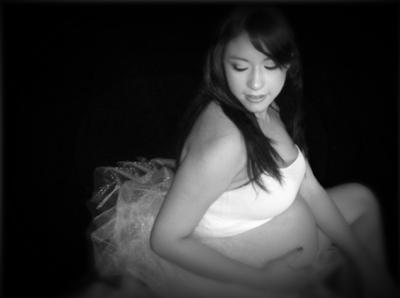 Used black back drop, placed white tulle around her, in downward angle, have model look down and toward shoulder as she holds her baby and as she thinks of her love growing inside.... also edited the picture using photobucket: B&W & black border (you can adjust the intensity as you please), and blurred the edges.
Join in and write your own page! It's easy to do. How?
Simply click here to return to Pregnancy Portrait Ideas.
Page Last Modified by Catherine Beier, MS, CBE