About the Founder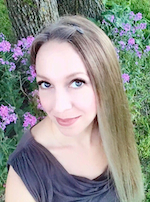 Catherine Beier, CBE, MS CCC-SLP/L
Catherine Beier has supported and empowered birthing women and families as an independent childbirth educator, author, and webmaster since 2000.
She is also on the Advisory Board of the International Maternity Institute, an organization dedicated to providing evidenced based educational programs, products and services for maternity professionals and parents to assist in making informed birth and parenting choices.
In addition to her work in the birth world, Catherine maintains a small private practice serving children and adults with communication disorders. She is a summa cum laude graduate of Illinois State University with degrees in Speech-Language Pathology and Vocal Performance, is certified by the Amercian Speech-Language-Hearing Association and additionally holds an Early Intervention Specialist credential in both evaluation and treatment for serving children from birth through age 3.
She provides private and telephone consultations, teaches independent childbirth education classes, writes evidence-based articles on natural childbirth and pregnancy, and speaks on childbirth topics to parents and professionals.


Catherine is the owner and webmaster of GivingBirthNaturally.com which provides evidence-based natural childbirth and pregnancy information to parents and professionals. She stays updated on the latest research on childbirth and pregnancy so she can provide parents and professionals with accurate information.
Her book, Birth Outside the Box, was published in 2008. Catherine provides childbirth education classes to clients in her area through individual office visits and group sessions, and works with clients and groups throughout the world through her online childbirth classes. She also writes and publishes guided imagery and relaxation scripts for use in pregnancy, birth and the postpartum period.


Catherine's home and her practice are located in central Illinois, where she resides with her two daughters and her son who was born unassisted at home.
Page Last Modified by Catherine Beier, MS, CBE