Pregnancy Shadow Effect
by Katie
(Ontario)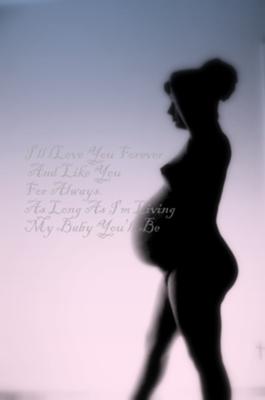 I created the pregnancy shadow effect using nothing but a regular digital camera set on low speed and flash off.

Find a white or blank wall and place a lamp behind you. Set your camera on a timer or have your spouse take the picture.

Then upload your pics onto your computer and use Picasa 3 (you can download it for free off Google) to edit the photos how you want.

I think it's a great way to capture the natural beauty of out pregnant bodies without having to expose everything.
Page Last Modified by Catherine Beier, MS, CBE